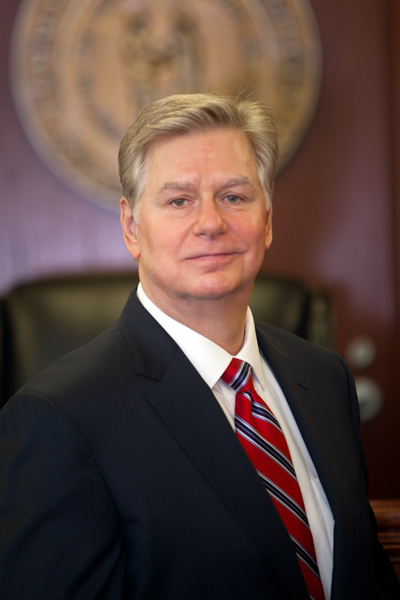 Arnold Turner, Jr.
Of Counsel
The son, grandson and great-grandson of coalminers, Arnold Turner, Jr. was born and reared in the coal-mining town of McDowell, Kentucky. His experiences taught him early the differences of the "haves and have-nots" and the common injustices suffered by those without wealth, power, or privilege. That has guided him in all his life choices. He was only the second in his family, including all his ancestry, to obtain a four-year college degree and the first to study to become an attorney, all while working and raising a family. Arnold graduated from the University of Kentucky College Of Law, in 1973.
He promptly returned to the coalfields he called home, first to Pikeville, Kentucky, as an Assistant Commonwealth's Attorney. In slightly less than three years, he tried scores of felony cases, gaining trial experience alongside one of the regions' most gifted lawyers, the late John Paul Runyon.
Arnold, then prepared, returned to his native Floyd County, and opened his law practice in Prestonsburg. In the decades that followed, Arnold has never stopped helping those harmed or deprived: he served two terms as Floyd County Attorney, only to turn from politics to Christian ministry, seeing not all suffering has a political or legal solution.
Kentucky Right to Life awarded Arnold the "White Rose" for establishing the first clinic in Kentucky to aid women in a crisis pregnancy. Berea College awarded him its annual Mountain Spirit Award in recognition of his "outstanding contribution to the Christian community in Appalachia". He is an ordained minister and has served as pastor in several churches and twice on boards of the Kentucky Southern Baptist Convention. All the while, Arnold built one of the more successful workers compensation practices for injured workers, especially coalminers suffering deadly black lung disease. He continues in the practice of law and Christian ministry in the belief that both have their place in helping those who are without the power to help themselves.
Bar Admissions
Commonwealth of Kentucky
Court Admissions
U.S. District Court, Eastern District of Kentucky
Sixth Circuit Court of Appeals
Education
University of Kentucky
Juris Doctor
1973
University of Kentucky
B.A. Political Science
1970
Liberty Baptist Theological Seminary
Masters in Religion, cum laude
2000
Past Employment
Commonwealth Attorney's Office Assistant Commonwealth's Attorney
Pikeville, Kentucky
1973-1975
Floyd County Attorney Prestonsburg, Kentucky
1978-1986
Arnold Turner Law Office Partner-Owner
Prestonsburg, Kentucky
1976-Present
Commonwealth Attorney's Office Assistant Commonwealth's Attorney
Prestonsburg, KY
2000-Present
Professional Association & Memberships
Kentucky Bar Association
Kentucky Justice Association
Board Memberships
Board of Directors, First Guaranty Bank, Martin, Ky
. Regional Advisory Board, Firststar Bank, Prestonsburg, Ky.
Board of Trustees, Clear Creek Baptist Bible College, Pineville, Ky.
Board of Regents, Liberty Baptist Theological Seminary, Lynchburg, Va.